Our Farm, Our Sheep, Our Wool, Our Story!
Being fourth generation Merino wool growers, Leroy Mac Designs owner Rebecca and Rod McErvale know and understand the benefits of wool. Through our constant research and development programs, we have created a range of garments that are both contemporary and elegant.
Sadly, there are no longer Australian woolen mills who process wool as required for our products. After four years of searching, we were fortunate enough to find an Italian spinner who would process our greasy wool into the yarn that we use, and we select the BEST of each year's wool clip in all of our garments. And so "From Farm to Fashion –Yalong Yarn" was born.
Our pure wool blankets help in regulating body temperature, producing a warm micro-climate in winter and a cool climate in summer. They are resistant to bacteria, molds and mildew, and are flame resistant. Made from superwash wool, our range of garments are all machine washable.
Using OUR Merino Wool, we are able to produce the exceptional feel of softness, comfort and quality that Leroy Mac Designs range of garments are known for. We are very proud that we are one of only a few 100% Australian owned businesses that produce quality wool products right here in country Victoria from wool off THEIR OWN farm.
For centuries pure, natural wool has been used by humans for clothing, and try as they may scientists have not been able to reproduce the natural properties of wool synthetically. Merino Wool is an unique natural fibre and being sourced from our OWN farm we have full control over our fibre and the ability to incorporate comfort, style, coolness, drape , elasticity, wrinkle recovery, tenacity and warmth in our garments making it the ideal choice in clothing for your family.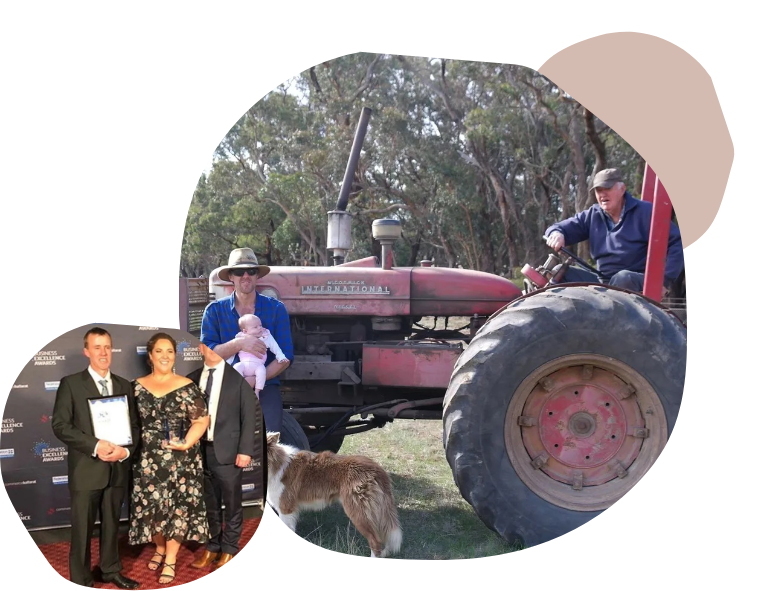 COMMERCE BALLARAT BUSINESS EXCELLENCE AWARDS 2018
In 2018, Leroy Mac Designs was thrilled to be awarded the Federation Business School Creative Industries Business Award from Commerce Ballarat. We were selected for the award following a rigorous selection process and were up against some very strong competitors. This prestigious award was celebrated in style at a gala night at the Mercure Ballarat.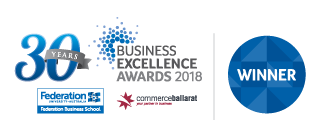 Telstra Business Awards 2019
Telstra Business Women's Awards 2018

Making their sheep their story, Leroy Mac Designs takes wool from their own farm to create a range of quality pure wool garments.
What they said
"I feel a bit naked up here. I took my shearing singlet off before I came. We are very privileged to be standing in front of so many great businesses out there. For two people to have a dream, then an idea and turn that into reality and then be recognised by so many of our peers, all of that within eight years, is fantastic. We look forward to the next few years. If half of our stuff that is currently in our pipeline comes out the other end, we will have some impressive designs hit catwalks around the world showcasing our fantastic fibre Australian merino and showcasing what can be done in regional Victoria," Rodney McErvale.